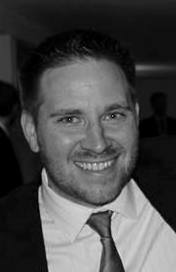 Dustin joined the Just Call Brenda Real Estate Team after relocating back to North Carolina from Baltimore, Maryland. While in Baltimore, Dustin worked for Marriott International where he met his wife, Sofie. Dustin chose to return to his home state where he received his Bachelor's Degree from North Carolina State University.
Dustin earned his Real Estate Broker's license in 2010 and works as a Listing Agent, Office Manager and Buyer's Specialist. As a Listing Agent, Dustin manages the Just Call Brenda Team's Listings and their online presence from the preparation phase to the moment they are under contract.
Currently living in Apex, Dustin and his wife Sofie enjoy traveling, sports, discovering local restaurants, and the crowd at Carter-Finley Stadium.